If you're not familiar with Prime Day, it's when Amazon goes mad for 24 hours and offers big discounts on things you might actually want to buy. It's a bit like Black Friday and Cyber Monday except it's Amazon-only, available exclusively to Prime members and designed to drive sign-ups to the Amazon Prime service.
Last year it was the biggest day in Amazon's history: Amazon's traffic was up 36%. It sold 90,000 TVs and thousands of Kindle Paperwhites, Fire TV Sticks and tablets.
In just three hours US customers had bought 18,048 pairs of headphones, while in the UK we bought 600 Trunki suitcases before breakfast. Amazon sold enough Philips Hue bulbs to replace every light in the Albert Hall daily for four and a half years.
So what exactly is Prime Day? Can you trust the deals or is Amazon at it? And when will Prime Day 2017 be anyway? Read on for the answers to these questions and some you might not have thought of.
When is Amazon Prime Day 2017?
Amazon hasn't said yet, but we're hearing that Prime Day 2017 will be held on Tuesday 11 July 2017. Prime Day 2016 was the 12 of July, which was the second Tuesday of the month. This year that falls on the eleventh.
What's the point of Prime Day?
Prime Day exists to promote Amazon's Prime subscription service, which Amazon says is the best deal in the history of shopping. Prime Day is for Prime members, many of whom will sign up for a free trial of the service so they can get the deals. Once signed up, many of them stay as Prime subscribers.
If you're not a Prime subscriber, there's usually a big Amazon Prime sale in the run-up to the big day. In the US, a year of Prime was discounted from $99 to $79 while in the UK the discount price was £59 down from £79. As we mentioned in our Amazon Prime review, we think Prime is an absolute bargain anyway so at the discounted price it's hard not to strongly recommend signing up.
Why Amazon Prime Day matters
If you're looking for bargains, Prime Day 2017 is important – not just for gadgets, but for any kind of item. For example, on Prime Day 2016 Prime members bought 215,000 pressure cookers, 200,000 pairs of headphones, 24,000 hammocks, 23,000 Roomba robots and 14,000 Lenovo laptops.
The crucial difference between Prime Day and Black Friday/Cyber Monday – other than it being Amazon's idea – is that November's deals are geared towards gifting, because of course it's the holiday season. Amazon Prime Day is more about personal shopping, either for treating yourself or for saving money household items.
Will Prime Day 2017 be more exciting than last year?
That depends on what you're planning to buy. Discounts on Amazon's own products – the Amazon Echo, Fire TV Stick, Fire Tablets and Kindle e-readers for example – are pretty much guaranteed, and there will be stacks of lightning deals on the day too. Unless Amazon decides to do things radically differently this year it's going to be a really mixed bag, with laptop deals next to handbag deals next to power tools and prosecco. If only there was a website beginning with "T" and ending in "echradar.com" to find the best deals so you don't have to delve through the dross. Hang on… there is!
As you'd expect, we're going to be hyped up on energy drinks throughout Prime Day on both sides of the Atlantic, finding the deals that you really don't want to miss.
Do I need a Prime subscription to get involved?
Yes and no. While Prime is for Prime customers, there will be other deals on the day that are open to everyone – it's just that with lightning deals, which tend to have limited stock, the Prime users get to see them before anybody else. That means some of the very best deals can be gone long before people who aren't Prime members get to know about them.
That doesn't mean you need to pay for a Prime membership, though. You can sign up for a free trial and take full advantage of all the Prime benefits, including Prime Day. But don't forget to cancel the trial afterwards if you don't intend to continue. If you don't, you'll be automatically billed for membership when the trial period ends.
Are there special Prime deals for students?
Yes. Amazon Student gives you Prime membership for £39 per year instead of the usual £79, and it's completely free for the first six months. It's worth considering not just for Prime Day, but for the included TV, music and movie streaming.
The top 5 deals of Prime Day last year:
Microsoft Surface Pro – £210 off
There were lots of , with a whopping £210 off Microsoft's superb Surface Pro 4. There was nearly £200 off the Surface 3, £90 off Lenovo Ideapads and even money off Chromebooks: the Lenovo N22 Chromebook dropped from £160 to just £100.
Gibson electric guitars – 20% off
Amazon might not be the first place you'd think of when it comes to guitars, but if you were looking for a great price on a great guitar last year then it was the place to go – especially for Gibson's more expensive models, which were on sale with whopping 20% discounts. Sadly our budgets didn't stretch to top end Les Pauls, so we bought a whole bunch of heavily discounted Epiphone guitars instead.
Xbox One Guitar Hero Bundle – £105 off
We described this as an "epic party deal": an Xbox One, Guitar Hero Live, a guitar controller and a bundled Kinect Value Pack with camera and three family-friendly games. At just £235 for the lot that was extraordinary value for money.
HDTVs and 4K TVs: up to £100 off
We've written elsewhere about TV deals that were too good to be true, but that doesn't mean there weren't genuine discounts on Prime Day. You could save up to £100 on a wide range of TVs including HD, 4K and 3D models, and there were discounts on home cinema projectors too.
Motion activated toilet nightlight: 25% off
Okay, this one probably isn't a must-have – but it does demonstrate the depth of Amazon's Prime Day discounting. If toilet nightlights aren't your thing, you could get money off LED flashing gloves and other fairly niche products. As Amazon told CNBC: "What could be weird to one person may be wonderful to someone else."
What to expect from Prime Day 2017
We'd expect Prime Day 2017 to follow the template of the last two Prime Days. In the week or two before hte big day, we'll see an enticing Amazon Prime subscription discount. Then on the day itself deals will be grouped into two category: Deals of the Day, which tend to be the most eye-catching and which are available in big numbers, and Lightning Deals, which cover every conceivable kind of product, have limited availability and often sell out very quickly. In the latter case Prime members get to see the deals before non-members.
Top deals to expect on Prime Day 2017
All the Amazon things
Last year's biggest sellers included the Amazon Fire TV Stick, the Amazon Kindle Fire tablet and the Amazon Kindle Paperwhite. Spot the trend? This year we'd expect those items to be joined by the Amazon Echo, Amazon Echo Dot and Amazon Echo Look – so whatever you do, don't buy an Amazon device this side of Prime Day unless you like spending more money than you need to.
PS4 and Xbox One
The current generation of consoles is well established and there aren't any limited supply problems for the PS4 and Xbox One, so we'd expect some serious discounting on Prime Day 2016 – although probably not for the PS4 Pro, which is still relatively new. With the Pro out there and the Xbox One X incoming we think Prime Day could see some exciting deals, especially on bundles: they have more wiggle room when it comes to pricing than console-only offers.
4K TVs
Working out the value of a TV can be difficult: the pace of change and strength of competition means that even the most cutting-edge TV goes from can't-afford to cheap-as-chips in an incredibly short time. Pay no attention to the RRP / MSRP, though: use a service such as PriceSpy or CamelCamelCamel to see if what looks like a great deal is just Amazon getting round to matching rivals' prices. There will be lots of genuine deals, however, so Prime Day 2016 is a good day to look for a new TV.
Laptops and gaming laptops
We're constantly monitoring laptop deals not just on Prime Day, but every day. There's lots of flexibility in laptop-land, and we'd expect Amazon to take advantage of that to drop the price of big-name laptops quite dramatically. Keep a particular eye on Lenovo, Asus and HP laptops, which tend to see discounting across multiple models.
Home electricals
House stuff might not be glamorous, but you can save an absolute packet on everything from pots and pans to food processors on Prime Day. As we mentioned earlier it's a big day for buying hammocks, pressure cookers and robot vacuum cleaners.
Prime Day 2017 FAQ: what it is, when it happens and where to get the best deals
What is Prime Day?
It's Amazon's annual birthday celebration, when it discounts more than 100,000 products of all kinds.
When is Prime Day 2017?
Amazon hasn't said yet, but we're hearing that Prime Day 2017 will be Tuesday 11 July 2017.
Is Prime Day 2017 Amazon only?
The name is Amazon's, yes, but in 2016 plenty of other retailers decided to try and spoil Amazon's fun by running their own doorbuster sales.
with discounts on PS4s, TVs, kitchen items, Android tablets, laptops and Dysons; with 10% off TVs, built-in appliances and Hi-Fi systems as well as deep discounts on laptops and consoles;
discounting towels, tablewere, furniture and garden furniture, Lenovo laptops, Bluetooth speakers, tablets and smartwatches; and .
Are Prime Day deals real?
Yes and no. They're real in the sense that you're paying less than the official price for things, but sometimes that official price was just silly.
Like many retailers, Amazon is very keen on comparing prices against RRPs (MSRPs in the US) that nobody really expects anybody to pay – so for example in 2013 the Wall Street Journal noted that an Amazon deal of 45% off a $1,799 Samsung HDTV wasn't quite so impressive: the previous month, Amazon had been selling the same TV for $997.99, so the actual saving was less than ten dollars. Such deals are essentially the same thing as supermarket wine promotions or amazing, never-ending furniture sales.
If you have a particular product in mind it's worth keeping an eye on the prices now to make sure the deals are genuine on Prime Day. We find sites such as PriceSpy invaluable, as they enable you to see exactly what prices are being charged for specific things – not just big purchases, but smaller items such as video games too.
Some of the deals will clearly be paper bargains like the one the Wall Street Journal reported, but that doesn't mean all of them will be. Amazon will have been bargaining hard with key suppliers to cut the prices it pays for some products, and it'll sell some high-profile items as loss leaders in the expectation of cross-selling, up-selling and, well, selling. From Amazon's point of view it can lose money on big deals and make it back from Prime subscriptions and by shifting stock it wants to get rid of anyway.
Where can I find the best Prime Day deals?
. We scour all the top retailers' Prime Day deals so that you don't have to – and we tell you whether the deals are worth getting excited about too. Whether it's a 4K HDR OLED TV or an Xbox One controller, if it's discounted we'll have the details here.
How do I get the best Prime Day 2017 deals?
Know what you want, know what you can afford to spend and know the market: you'll often spot interesting price hikes in June to enable amazing-looking discounts on Prime Day. Pay particular attention to real prices, not RRPs: TVs are particularly bad for this, with sets whose RRP is eleventy billion pounds routinely selling for five hundred quid. Sites such as CamelCamelCamel and PriceSpy enable you to tell if you're looking at a legitimate bargain or some timed tomfoolery.
It's also a very good idea to be flexible: for example, if you fancy a Sony 4K TV then think about the features you want rather than a specific model number: the BRV123ABD54-88C-9218-B may not be discounted on Prime Day, but an almost identical set with the specification you want probably will be.
Can I get cashback on Prime Day deals?
Sometimes, yes. Your debit card or credit card may offer cashback on purchases. It's definitely worth looking into, not just for Prime Day but for any online shopping.
Am I protected when I buy on Prime Day?
Yes. In the UK, anything you buy from a company online is covered by a wealth of consumer protection legislation including the Consumer Contracts regulations, which give you the same rights as with any other online purchasing – including the short-term right to return items even if they aren't mis-sold or defective.
How can I stay safe on Prime Day?
There's a good chance that spammers and scammers will latch on to Prime Day much as they have with Black Friday and Cyber Monday, so be wary of unsolicited emails or links to deals on social media no matter how legitimate they look: anything asking for card details or login details is a scam. If you're on a PC, make sure your security software is up to date. Many suites automatically block known scam sites.
Mobile Wi-Fi hotspots, commonly known as Mi-Fi, allow for several devices to connect to one or more data SIMs – usually 4G ones – to surf privately and safely.
They range from a simple one SIM solution with a battery to models that can accommodate 10 different SIM cards, or others that even sport a complete Android operating system.
Below are the best mobile Wi-Fi routers you can buy in the UK, catering to all tastes, from frugal surfers to power users and everything in between.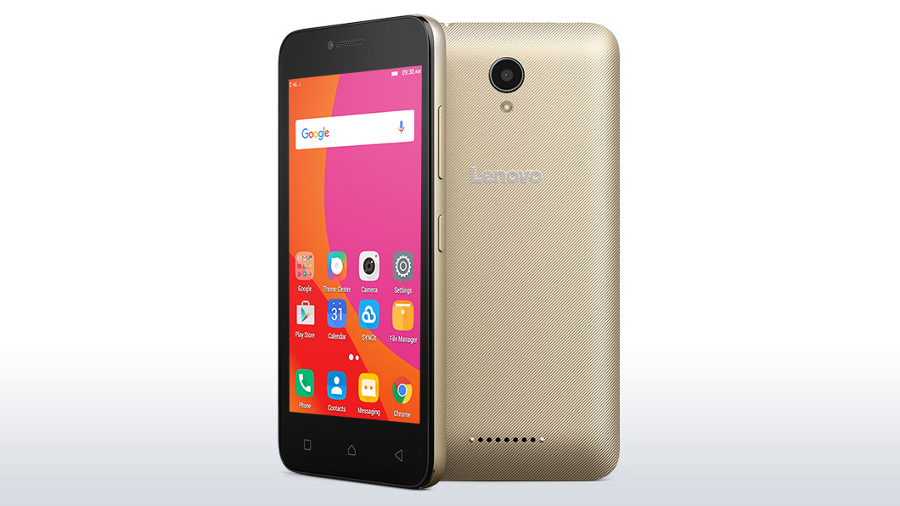 The Vibe B is not actually a hotspot but a smartphone. We've included it in this feature because it kills two birds with one stone. Firstly, it acts as an emergency phone should you need one and secondly, Android supports mobile hotspot functionality which means that you will be able to connect devices seamlessly to it.
With a lengthy standby window (389 hours according to the manufacturer) thanks to a 2,000mAh battery, and a full Android OS to tinker with, the Vibe is an interesting alternative to a traditional hotspot. Bear in mind as well that you will have access to Google Play, which will allow you to add extra functionality via paid or free apps.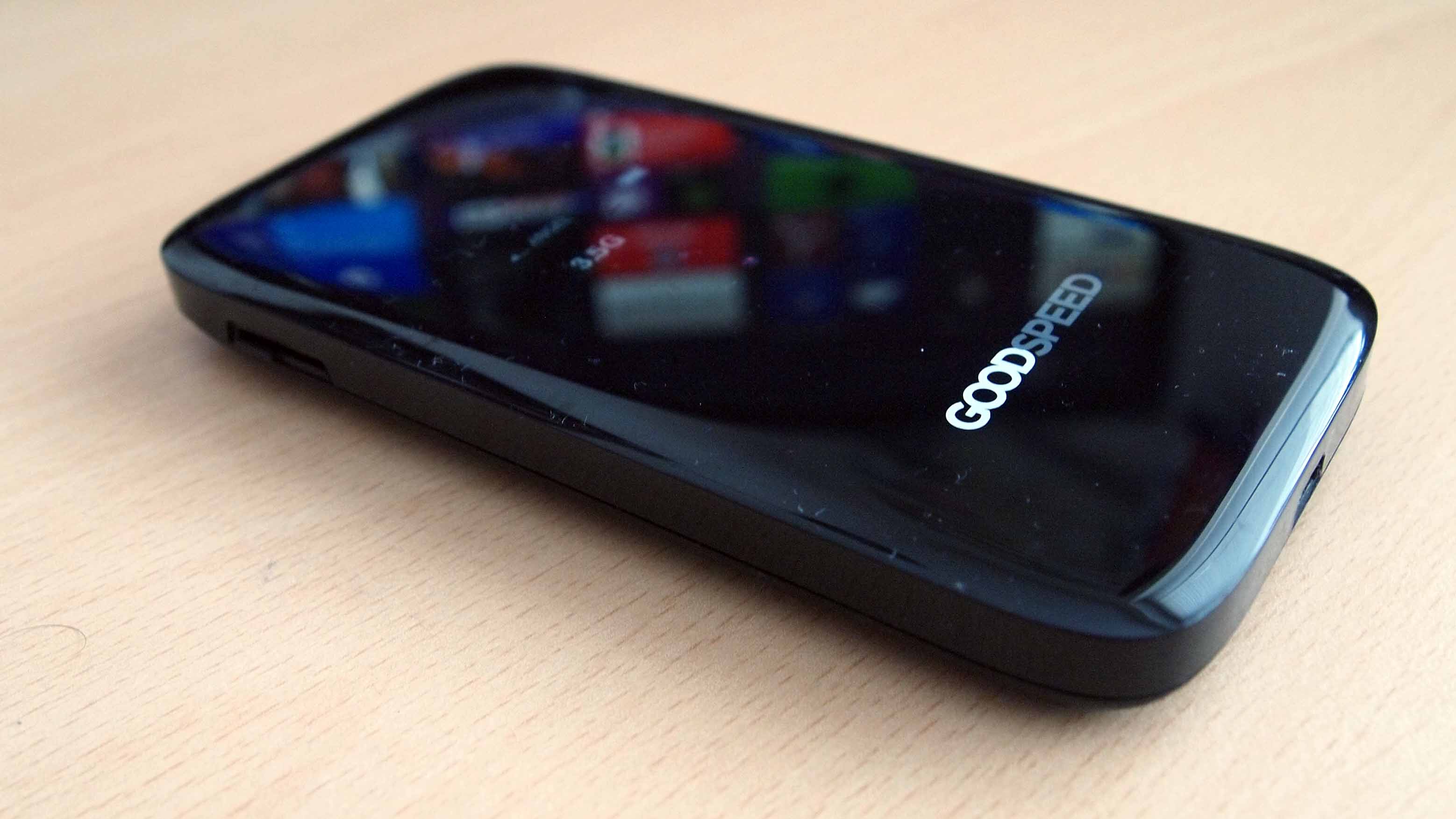 Goodspeed allows users to plug in up to 10 SIM cards – yes, 10. This means it's ideal for international travellers who want the flexibility of using Goodspeed's own service on a pay-as-you-go basis (in 250MB slices in up to 85 countries and counting), and who wish to use their own SIM cards as and when they need to.
A business solution is available on a pay monthly basis with a minimum of five devices on call. The hotspot supports Cat-4 LTE and you can connect up to 15 devices to it. The 3200mAh battery powers the device for up to 12 hours (or 168 hours on standby).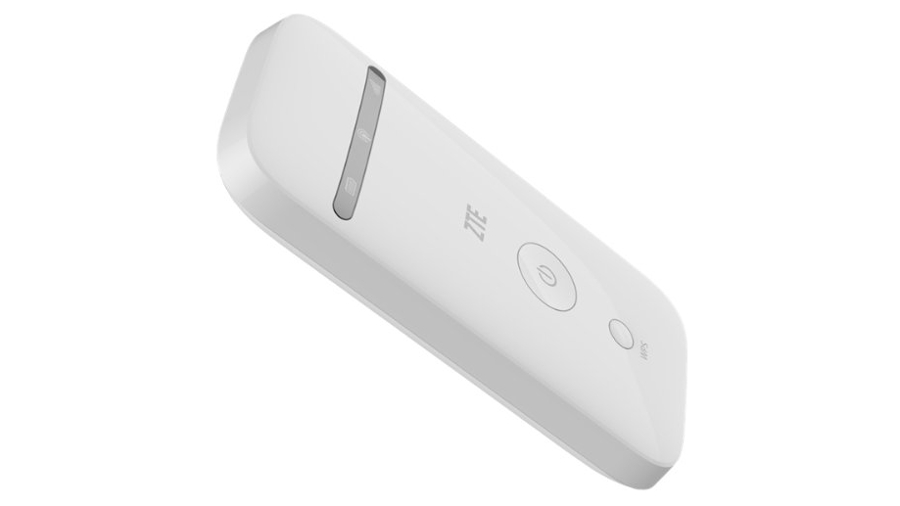 If you're looking for an affordable way of sharing data, the ZTE MF65 could prove to be a boon if you can live with its shortcomings. For a start, it is 3G-only with no 4G support, plus there's the fact that it doesn't have any data management tools baked in. Finally, it takes only large SIM cards rather than nano or micro-SIMs.
The flipside is that it's great for areas where coverage is patchy or for countries where 4G has yet to be rolled out. Up to 10 devices can be connected simultaneously, although we'd probably suggest limiting that to a few at a time. Its 1500mAh battery should allow for up to six hours' worth of browsing.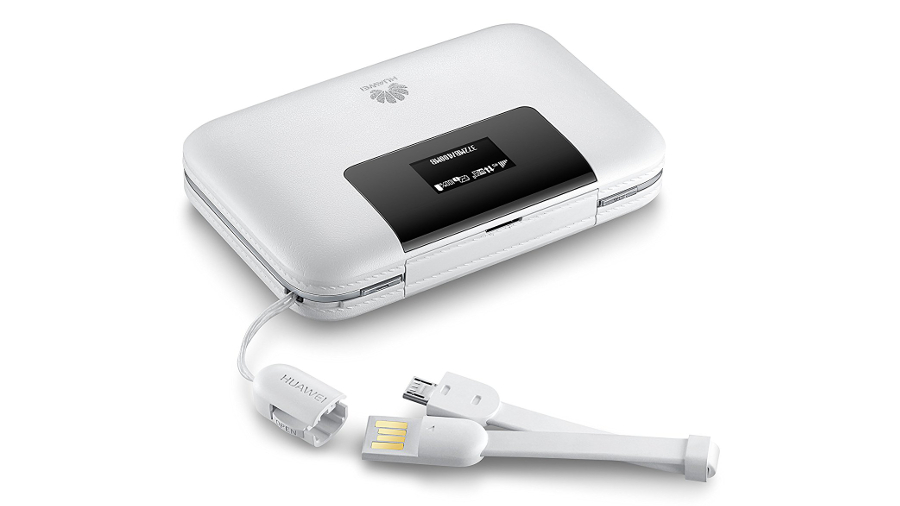 The Mobile Wi-Fi Pro from Huawei, otherwise known as the E5770, ticks a lot of boxes for power users. This 4G/LTE model (Cat-4, so only 150Mbps) has one of the biggest batteries we've seen on any Mi-Fi device at 5,200mAh. It can even charge another device thanks to a bundled cable that doubles as a stylish strap. Up to 10 devices can be connected with a quoted working time of up to 20 hours.
If that wasn't good enough, it's also the only hotspot that we're aware of that comes with a microSD card slot (sadly taking FAT-formatted cards only) and an Ethernet port. That makes it perfect for small businesses and even, dare we say, a perfect cord-cutting device if paired with the right SIM card.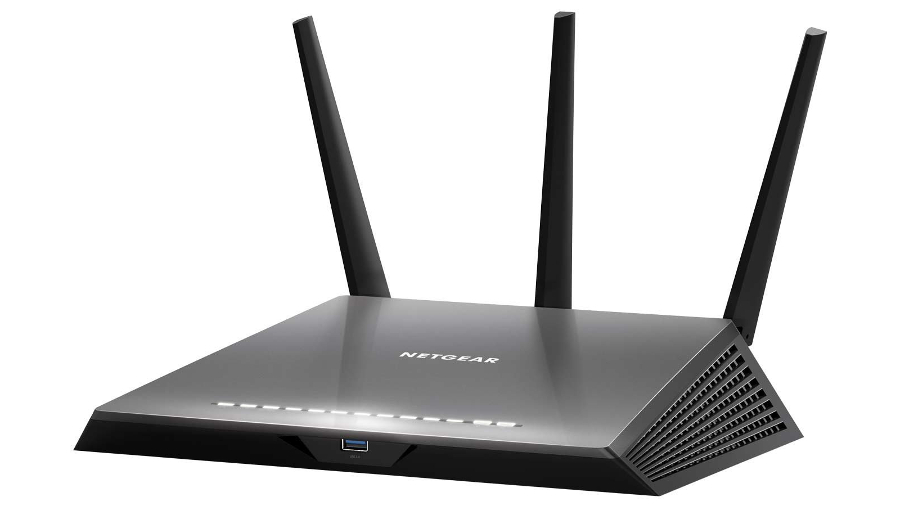 This is the antithesis of your traditional pocket-sized hotspot and we're bending the rules to include it in this article. Behold the Netgear Nighthawk R7100LG, a router with a SIM card slot. Technically, it is not portable as the device requires a mains power supply, but there are potential workarounds if you really want to make this happen.
The Nighthawk is a great solution should you want to offer internet access to a massive amount of users, and indeed storage access as well. It offers Cat 6/LTE (300Mbps), AC1900 Wi-Fi, two USB ports, a free app to manage the router (Genie), four Gigabit Ethernet ports plus open source support and a wealth of security features.
The road to faster Wi-Fi is a long and turbulent one. The older 802.11b and 802.11g protocols may have been ousted by the significantly faster 802.11ac, but a lot of desirable features are tied to exorbitantly pricey hardware, making wireless router upgrades a luxury rather than a privilege.
Gone are the days, for instance, when a router was limited to a single 2.4GHz band. Today you have the choice between a more affordable single-band router and a high-performance dual-band router that brings with it robust 5GHz networking. And on the premium end, some wireless routers are tri-band, introducing a second 5GHz band to the mix.
Determining the best wireless router comes down to the needs of your household. Hardcore gamers may require directional beamforming while more populated homes will find necessity in multi-user MIMO technology, designed to provide bandwidth to more than one device at a time. Regardless of your taste and budget, we've rounded up all the top wireless routers right here.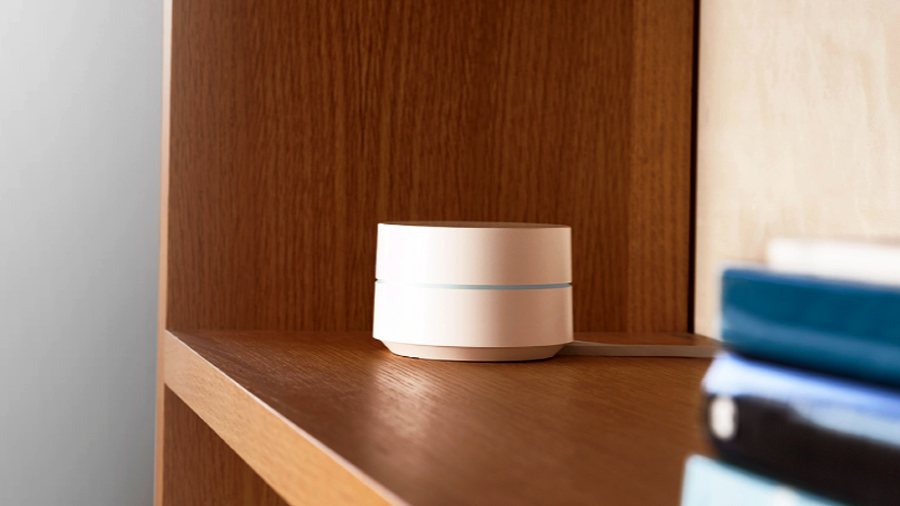 Gone is the seemingly distant past where we had to purchase Wi-Fi extenders in addition to our wireless routers for installation throughout the house. Wireless mesh systems are the future, and Google Wifi only reassures us of this. Though it's not the fastest Wi-Fi mesh system to be had, Google Wifi is one of cheapest and, moreover, the easiest to configure.
It's as easy to set up as scanning a QR code on the cylindrical unit connected to your modem via Ethernet, and a few seconds after setting the name and password of your network, you can start broadcasting. The performance is equal to or greater than the Netgear Orbi at any given moment, though Google Wifi is more about covering a wider space than exhibiting the fastest speeds.
Google Wifi also comes armed with traffic prioritization functionality, which makes sure more bandwidth is devoted to tasks which demand it, such as 4K video playback or online gaming. Sure, it requires that you buy a trio of units just to use it to its full potential, but the design of the hardware – and even the software – more than outweighs any negatives.
Read the full review: Google Wifi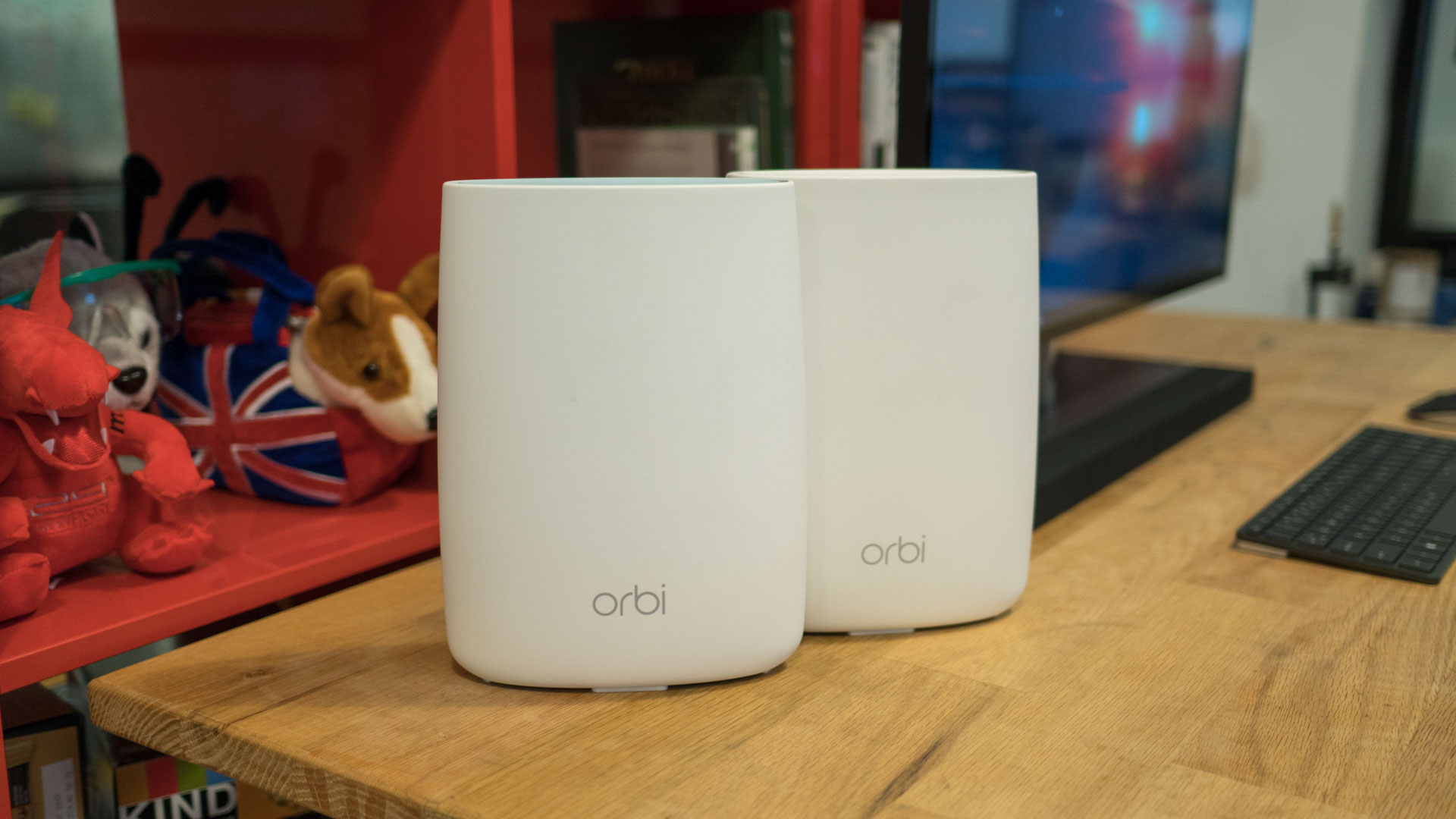 Like Google Wi-Fi, the Netgear Orbi is a wireless mesh system more than a standard router. As such, it's intended to give you zippy Wi-Fi coverage throughout the entire house rather than demanding that you buy an extender just to get by. Unlike Google Wi-Fi, it ships with two units rather than three: a router and a satellite, much like a cell phone signal booster.
It's expensive, but once you get past the upper-echelon price tag, you'll start to see why the Netgear Orbi costs so much to begin with. The matte plastic hardware units are relatively simple to configure, but not quite as straightforward as the Google Wifi. That matters very little, however, when it's about the same procedure as just about any router you can find, albeit with one extra step.
Simply plug the router into a spare wall outlet or surge protector as well as into your modem with an Ethernet cable. Likewise, connect the satellite to an outlet and you're already halfway there. Using the handy Sync button found on each block, naturally the two bricks will start interacting. Then just set your password and SSID in a web browser. It's that easy.
Read full review: Netgear Orbi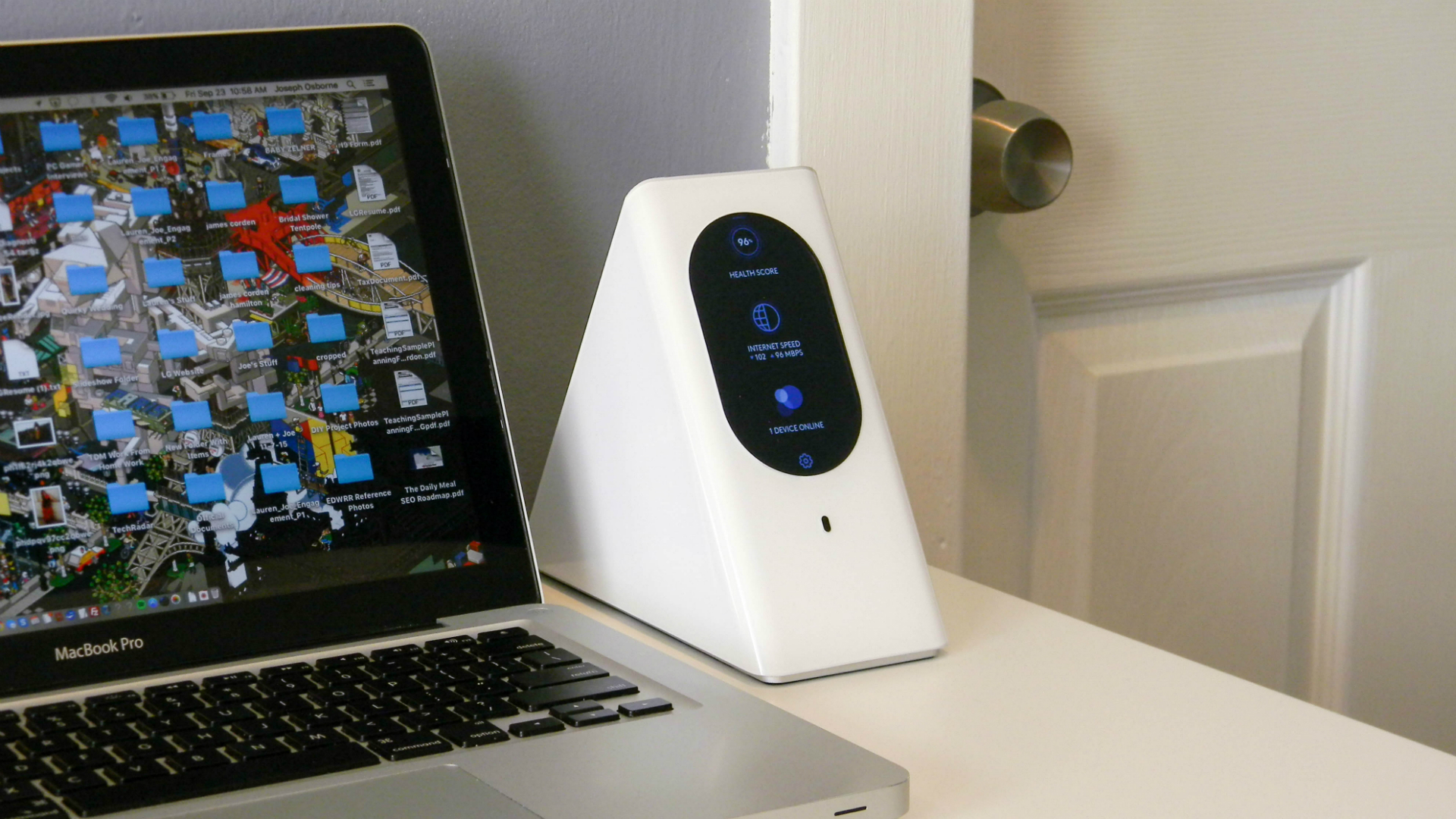 The Starry Station is not like most routers in its price range. Instead of chasing after the fastest speeds and longest range, it's all about two things: convenience and aesthetic. The triangular design and curious LCD display make the Starry Station a welcome addition to your home whether it's sitting atop your desk or on a coffee table in your living room.
Sure, it's expensive for what it is, considering it offers little performance advantage over your ISP's stock router, but what the Starry Station lacks it more than makes up for in style and ease-of-use. Just be sure that your source connection isn't in, say, your closet.
Read the full review: Starry Station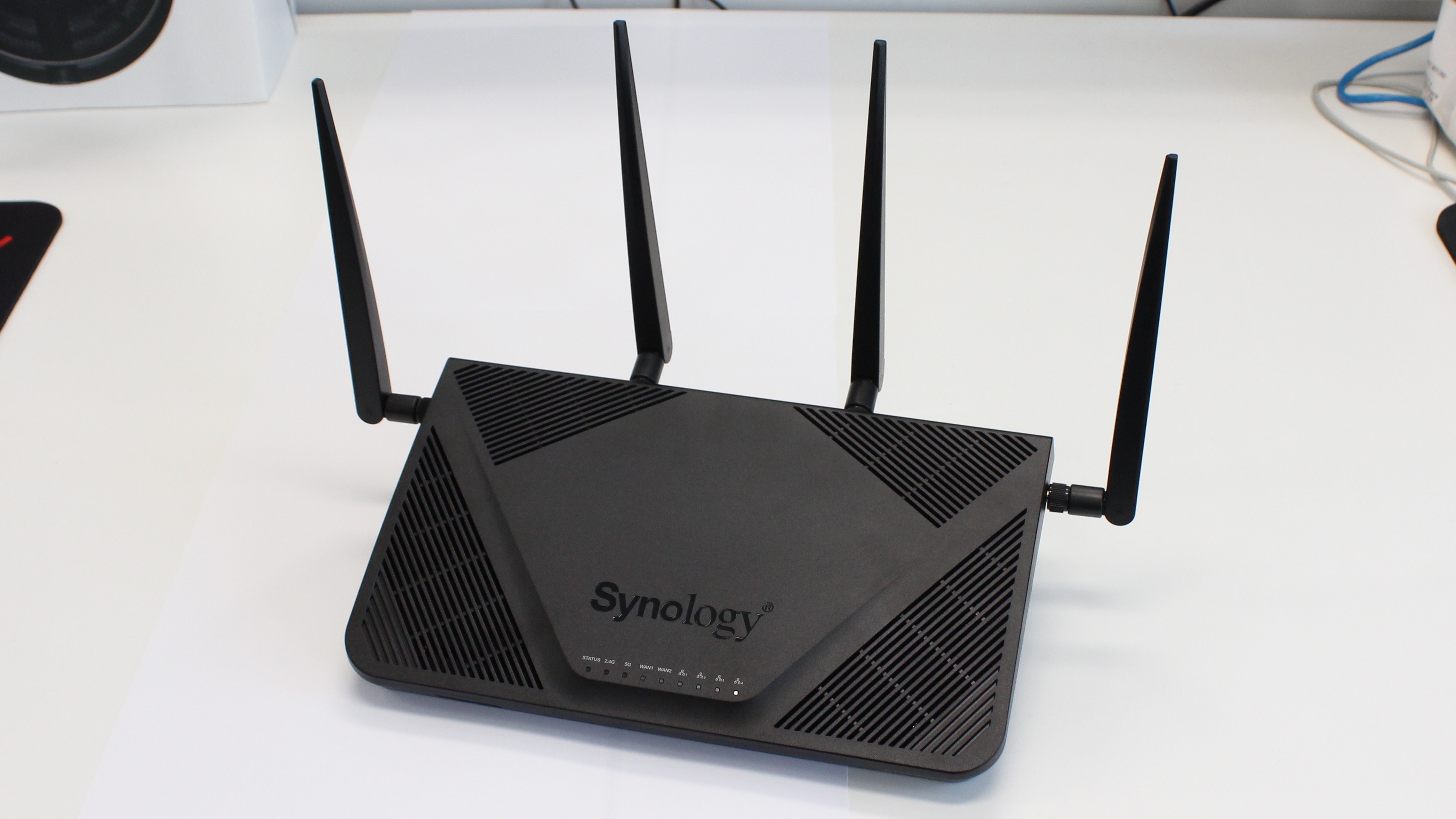 The Synology RT2600ac is exactly what you get when you fuse a traditional wireless router with a network-attached storage device, or NAS. It doesn't boast the fastest specs or even a conventionally attractive shell, but the Synology RT2600ac packs a ton of features that make it worth your while.
Though it only has 4GB of storage built-in, you can connect a hard drive and configure your own cloud service similar to Google Drive or Microsoft OneDrive. You can even download NAS-grade apps like a VPN client and server. Unfortunately, the app selection is sparse as a result of the barren community support.
Though it's not exactly foolproof in its setup process of the more complex functions it offers, the Synology RT2600ac is much more accessible than most NAS devices. Bear in mind that this is only Synology's second attempt at devising a router of its owns, so despite its shortcomings, there's plenty of room to improve.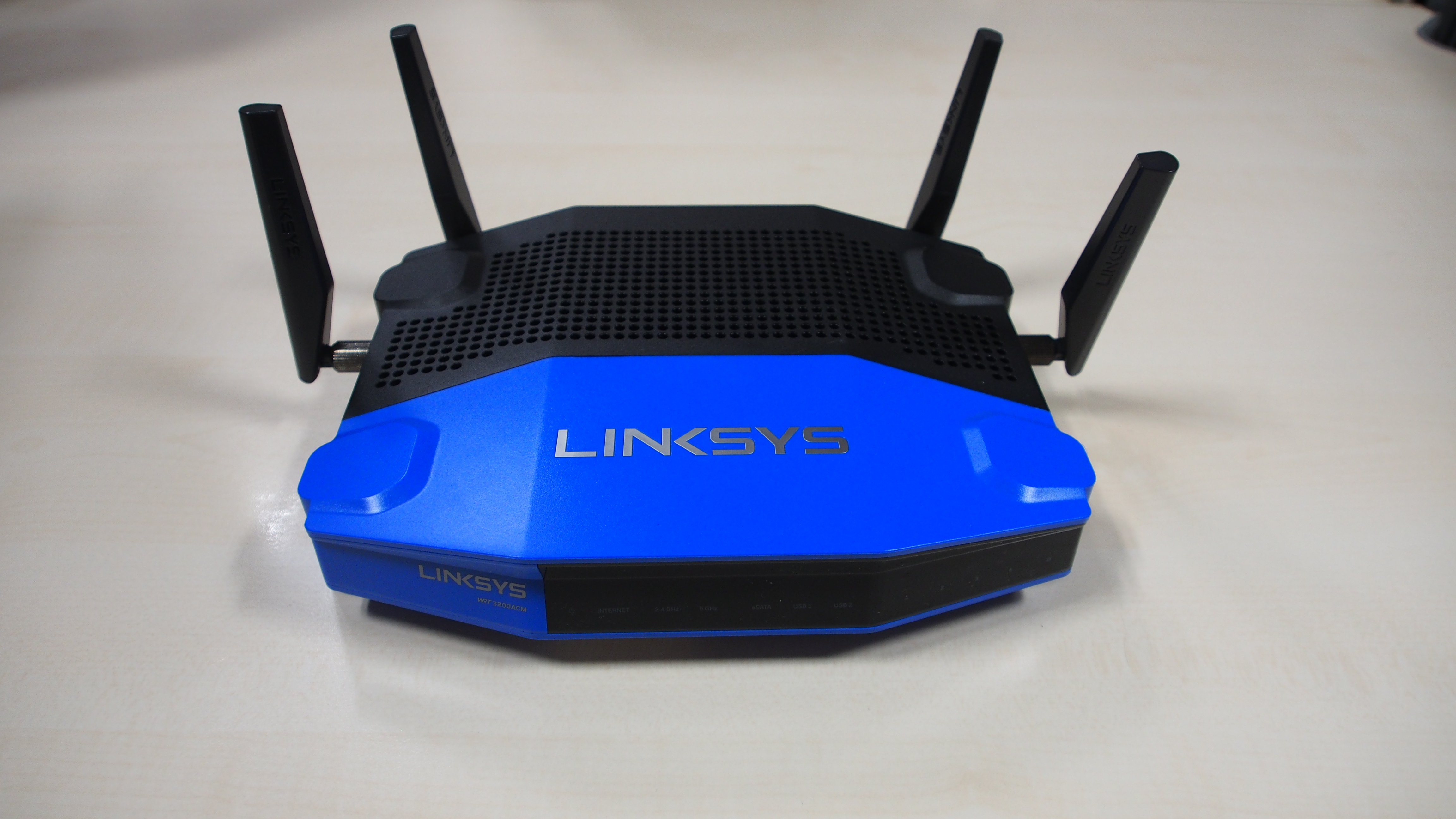 Effectively the antithesis to a wireless mesh like Google Wifi or the Netgear Orbi, the Linksys WRT 3200 ACM has an unflattering design that it's damn proud of. That's because, unlike systems that are stylish but limited when it comes to personalization, the Linksys WRT 3200 ACM gives you unadulterated control over your wireless network connections.
It may be a little more complicated to set up, but once it is, you'll be ready to start rolling. Whether you want to toggle on and off guest connections, prioritize media devices, initiate parental controls or access the OpenVPN server, all the functionality you would expect from a router of this price is there. Not only that, but all of this is in place with the option of using whatever firmware you'd like, thanks to its open-source advocacy.
Keep in mind, however, that although the protruding antennas might imply otherwise, the Linksys WRT 3200 ACM may require signal extenders if you're planning on using it to give a whole house Wi-Fi. Aside from that, this should be the open-source tech geek's router of choice. The Linksys WRT 3200 favors functionality over style, and it benefits all the same.
Read the full review: Linksys WRT 3200 ACM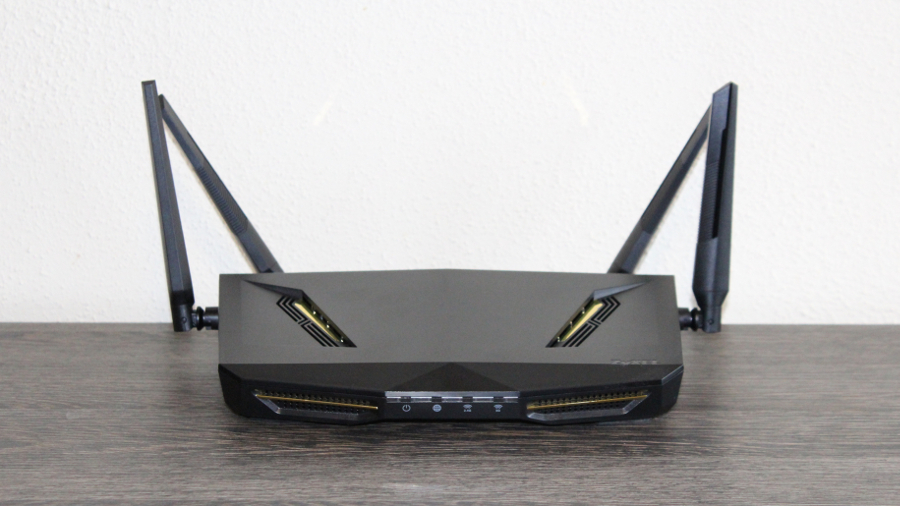 It may appear as though it would abduct a close friend or family member, but we assure you, the Zyxel Armor Z2 AC2600 isn't as alien in function as it is in looks. Equipped with MU-MIMO support, which improves speeds when multiple devices are connected to the same network, the Armor Z2 AC2600 prides itself on its performance capabilities.
Paired with StreamBoost, otherwise known as Dynamic QoS, Zyxel has devised a router that can not only handle ample traffic, but it can actually prioritize that traffic based on resources required by each device. If you're watching 4K Netflix and the person in the other room is browsing Facebook, the Armor Z2 AC2600 will allocate more bandwidth to the video streaming service.
There's also compatibility with the Zyxel One mobile app, which can be used for a simple router setup over the air. This works flawlessly alongside the streamlined and web-based Armor Z2 software, which can be tuned to a more comprehensive interface when switched to "Expert" mode. Whatever the case, you won't be disappointed.
Read the full review: Zyxel Armor Z2 AC2600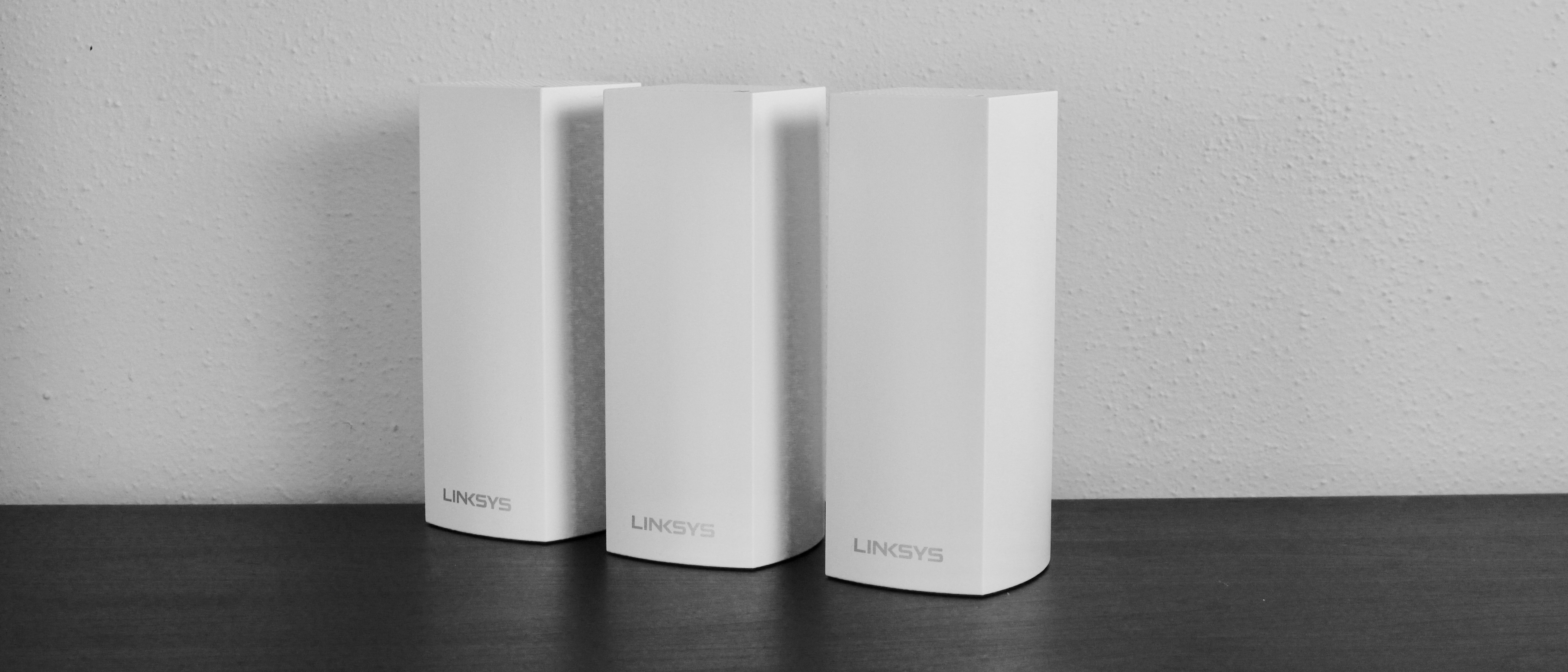 The Linksys Velop makes a sound argument for a wireless mesh network's ease of setup. With the aim of replacing both your router and your now-antiquated range extender, the Velop arrives at a time when companies like Google and Netgear are doing the same thing; that is, an arrangement of two or more nodes and a base unit that interact with each other to achieve the best signal possible.
The main way Linksys hopes to differentiate its contender in the wireless mesh networking space is with a user-friendly setup that anyone with a smartphone can understand. With just a visit to the App Store or Google Play marketplace, you'll have your first node up and running in a matter of minutes. Better yet, adding a second node requires completion of the same process.
Configuring the Linksys Velop only seems to get trickier when lining up units at a distant range and in separate rooms. In our own testing, we experienced a rather significant slowdown with the node positioned around 15 meters from the main unit. Considering its looming price tag, the Linksys Velop is a tad finicky when it comes to the placement of units, but it's a worthwhile snatch for such a simple setup alone.
Read the full review: Linksys Velop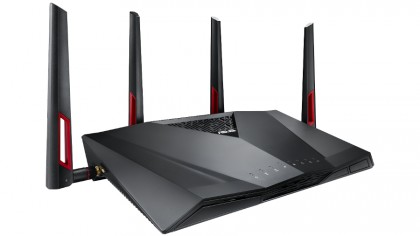 The Asus RT-AC88U justifies its above-average pricing with unrivalled record-breaking next-generation 802.11ac wireless performance. With four antennas and NitroQAM technology, which pushes speeds further still, this router enables wireless performance that can break the 1GB/sec limit.
There's a minor catch – you'll need to invest in a NitroQAM wireless adapter, such as the Asus PCE-AC88, to see those faster speeds. It's worth it though. Coupled with comprehensive built-in software, a generous array of eight external LAN ports and 100MB/sec performance from its USB 3 port, this router is a champion, and more affordable than the Asus RT-AC5300 Tri-band gigabit router we mention above.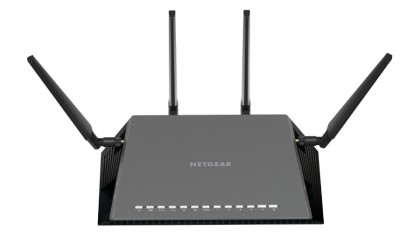 If routers had a fashion contest, Netgear's D7800 would be among the top contenders. Its solid black finish is complemented by a quartet of antennas. Bolstering speeds faster than a vanilla 802.11ac, this router promises an alluring 1,733Mbps over its 5GHz band and a still-remarkable 800Mbps over a 2.4GHz connection.
The Nighthawk X4S is is bettered by its inclusion of a duo of USB ports paired with an eSATA connector, thereby offering plenty of room for expanded connectivity. The real centerpiece, though, is the VDSL 2 modem built into the Nighthawk X4S D7800, negating the need to buy or lease one separately. The outfitted software isn't too shoddy either; a simple Dynamic QOS system makes it a breeze to govern a multitude of devices on a single home network.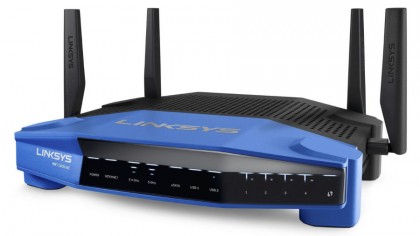 With three wireless streams, the Linksys WRT1900ACS is a less expensive proposition than the above quad-stream 802.11ac routers, and while it doesn't offer the same blistering performance, it still packs performance and great software. Its internals are very powerful.
A dual-core 1.6 GHz processor and 512MB of memory drives a great-looking software interface that makes it a doddle to set up and customise a home network, with a built-in VPN, great wireless range as well as fast external connectivity via USB.
Joe Osborne and Gabe Carey have also contributed to this article